As the newly appointed Headteacher for St Ambrose Barlow Catholic Primary, it is my pleasure and privilege to welcome you to our school.
Building on the work of the previous headteacher, the school has a very strong academic record as well as an excellent reputation for pastoral care. Our last Ofsted was in 2008 and the report commented on many outstanding features of the school. Under the new framework, we hope to continue this excellent work. Our SATs results are consistently well above average.
We are blessed to have the Friends of St Ambrose Barlow School (FOSABS), our Parents' Association which not only raises funds for the school, but also provides fantastic social events for parents and children throughout the school year.
We hope that you will find our site informative. It is regularly updated with the latest information. Please do not hesitate to contact the school if you have any further queries or questions.
Mr Jon Clinton
Headteacher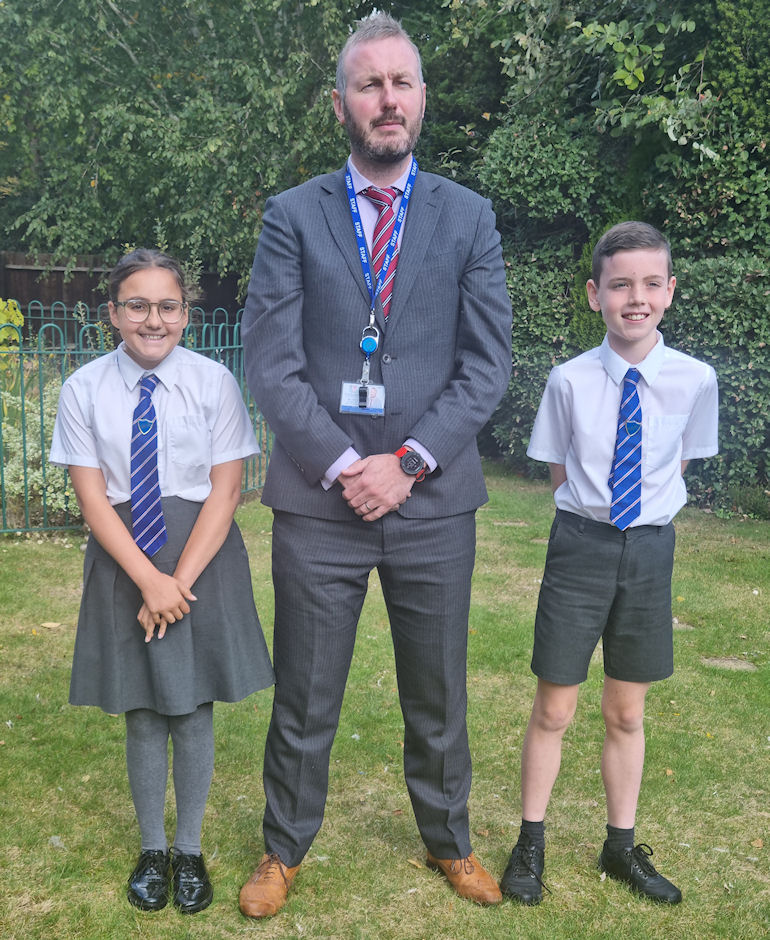 Mr Clinton with Head Boy and Girl