Dinner Menu
Our school dinner menu follows a three-week cycle. You can read the current menus below:

Pupils are not allowed to bring sweets to school on a regular basis ie. in lunchboxes or to eat at break times; Sweets are only permitted on special occasions such as Christmas, Easter and birthday celebrations. We do not allow the children to eat chocolate bars or crisps. Fizzy drinks and gum are never permitted as we are a Healthy School. Lollipops are not allowed due to the potential hazards they pose with regard to choking.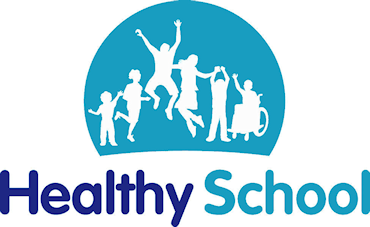 Allergens
Peanut Butter is not allowed in school. Please be mindful when preparing a packed lunch/sending food in with your child that other children may have airborne allergies which could result in a severe reaction.
Milk
A beaker of milk (which is kept refrigerated) can be supplied for your child on a daily basis. This can be requested at the start of each term through the School Office and must be paid through the School Money Website for the forthcoming term.
Water
There is considerable evidence that dehydration causes tiredness and a lack of mental alertness in children. To help remedy this situation in schools, the 'Water is Cool in School Campaign' has publicised the need for children to have access to water in class. The campaign has found that the best way to keep children hydrated is for them to sip water at their desks
Children are encouraged to bring a drink of water from home (in addition to the drinks they normally bring for mid-morning break and lunchtime). The water should be in a re-usable clear plastic bottle with non-spill cap and labelled with the pupil's name.
Mid-Morning Snack
At St Ambrose Barlow Catholic Primary School we encourage children to drink plenty of water and encourage the eating of fruit at break times.
Foundation Stage (Reception) and Key Stage 1 pupils currently receive a piece of fruit each day under the DFES Scheme and eaten at morning playtime. Please inform the school if your child is allergic to a particular fruit.
Key Stage 2 pupils may bring fruit to eat at morning playtime. If required, they may buy toast or a piece of fresh fruit from the school kitchen at the start of morning break.
All children are encouraged to bring their own bottle of water into school daily.
Free School Meals
If you are a Parent or Carer, and receive any of the benefits below, then your child is eligible for Free School Meals:
Income Support
Income-based Jobseeker's Allowance
Income-related Employment and Support Allowance
Support under Part VI of the Immigration and Asylum Act 1999
The guaranteed element of Pension Credit
Child Tax Credit (provided you're not also entitled to Working Tax Credit and have an annual gross income of no more than £16,190)
Working Tax Credit run-on – paid for four weeks after you stop qualifying for Working Tax Credit
Universal Credit – if you apply on or after 1 April 2018 your household income must be less than £7,400 a year (after tax and not including any benefits you get).
Infant Free School Meals in England
Your child will be able to get free meals if they're in a government-funded school and is in:
Reception Class
Year 1
Year 2
Even though your child receives infant school meals, please tell the School Office if you get any of the qualifying benefits. St Ambrose Barlow Catholic Primary School can get extra funding if you do.
Applying for Free School Meals
What to do next?
Apply online at the Free School Meals Checking Service or contact the school office
If your application is successful, St Ambrose Barlow Catholic School will automatically be informed and we will receive extra funding called Pupil Premium.
Happy Dinner Times at St. Ambrose Barlow